CHRISTMAS – THE INCARNATION OF THE SON OF GOD
December 25
Our annual celebration of the incarnation combined with the Mount Pleasant Church of Christ
HE IS RISEN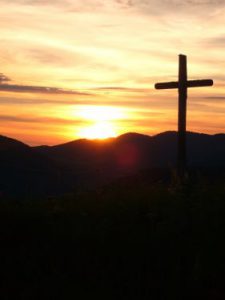 Celebrating the Unleavened Bread of sincerity and truth
Transcending the old covenant symbols to see Christ as the sacrifice for all mankind, we enjoy 7 days of worship and thanksgiving
March 29 (evening)       Lords supper
 1 Corinthians 11:25-26 (NIV2011)  In the same way, after supper he took the cup, saying, "This cup is the new covenant in my blood;do this, whenever you drink it, in remembrance of me." 26 For whenever you eat this bread and drink this cup, you proclaim the Lord's death until he comes. 
As we did last year, we will commence this special evening with a simple meal reminiscent of the way Christ preceded that sacred evening. Following the pattern set down by our saviour, we share in the symbols of bread and wine and as Christ set the example we too take up a basin and wash one another's feet.
March 30                Good Friday
We will join with the Mount Pleasant Church of Christ in the traditional celebration
March 31                  Celebrating Christs sacrifice
1 John 3:16 (NKJV)  By this we know love, because, He laid down His life for us. And we also ought to lay down our lives for the brethren.
April 1                      Easter Sunday  
We will join with the Mount Pleasant Church of Christ in the traditional celebration
April 6                       Celebrating new life in Christ
Ephesians 4:24 (NKJV) and that you put on the new man which was created according to God, in true righteousness and holiness.
The gift of the Holy Spirit
May 20                        Pentecost
Acts 2:1-3 (NIV2011) When the day of Pentecost came, they were all together in one place. Suddenly a sound like the blowing of a violent wind came from heaven and filled the whole house where they were sitting. They saw what seemed to be tongues of fire that separated and came to rest on each of them.
We rejoice in the gift of the Holy Spirit poured out on the church nearly 2000 years ago.
Services at the Manning  Community Centre, 2 Conochie Crescent, Manning
Commencing at 11:00 am, services will be followed by a"pot luck" lunch
(a donation will be collected on the day)
THE PROMISED SECOND COMING
September 10                   The promised second coming
Acts 1:10-11 (NKJV) 10  And while they looked steadfastly toward heaven as He went up, behold, two men stood by them in white apparel, 11  who also said, "Men of Galilee, why do you stand gazing up into heaven? This same Jesus, who was taken up from you into heaven, will so come in like manner as you saw Him go into heaven."
We meet at the Church of Christ in Darnell Street, Mount Pleasant commencing at 10:30
Join us for tea, coffee and snacks after services
September 19                   Christian Atonement
Hebrews 9:26 (NKJV) 26  … but now, once at the end of the ages, He has appeared to put away sin by the sacrifice of Himself.
Through his amazing love, Christ made atonement once for all men.
Mount Pleasant Church of Christ commencing at 10:30
OUR INCLUSION

All will hear His Voice
September 24 to October1
Our annual 8 day celebration of the hope for all mankind, in that all are included in Christ.
Once again at the Atrium Resort Hotel, Mandurah
CHRISTMAS – THE INCARNATION OF THE SON OF GOD
December 25
Our annual celebration of the incarnation